Let's CONNECT here each month so the EBR Department of Technology Services can educate, excite, and inform you about the newest technology in the District.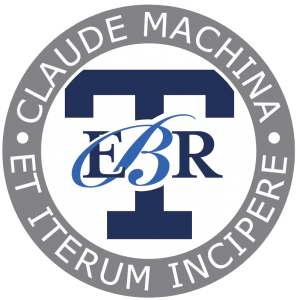 HelpDesk Tickets for Acer C740 Chromebooks will not be accepted after May 20, 2021.
For more information, please see Technology Resources.
Repair tickets are now required to be printed and attached to each device in need of repair. For more information on Repair Tickets and to learn how to print them, click here.
Our team is prepared for Smart Start and are working diligently to ensure the District's technology needs are met and the technology in our schools is ready for the beginning of the 2021-2022 school year.
Click here for info on Smart Start.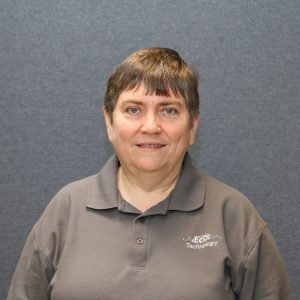 Team Member of the Month:
Nadine Witt
Position: Systems Manager-Employee Data Systems
Member of our IT family since: 1979 (42 years!)
Team Member of the Month because: Constant dedication to EBR, always going above and beyond the required duties
Specialty: The 'go-to' person for multiple departments because of her extensive knowledge about the EBRPSS procedures, strong work ethic, and keen attention to detail
Fun Fact: She is a loving grandmother to three grandchildren, the most recent was born April 1st, and she is an excellent cook
The 5 th Grade Refresh is now complete! 2,817 new Chromebooks have been distributed to replace all of the 1st Gen Acer C740 Chromebooks in our 5 th grade classrooms.
Chromebook refreshes to replace the 1st Gen Acer C740 Chromebooks for grades 3, 4, 10, 11, and 12 will begin over the summer.
At the end of the 2020-2021 school year, the Acer C740 Chromebooks will no longer receive Google software updates and will be phased out of our schools. Due to heavy strain on the Chromebook manufacturing industry, we recommend keeping any Acer C740 Chromebooks that are still in good condition. These can devices can still be used as spares for classroom assignments. Please note that these spare device will no longer meet requirements for DRC testing.
HelpDesk tickets for Acer C740 Chromebooks will not be accepted after May 20, 2021.
Network Infrastructure Upgrades
Over Spring Break, our Network Infrastructure Team added an additional Firewall to equip the District with a cluster/redundant system. Doing this adds another layer of protection for our network and creates a safer online environment. We are also testing out the use of cacheboxes to increase network performance at Jefferson Terrace Elementary and Twin Oaks Elementary.
Upcoming security camera upgrades will be made at the following sites:
Audubon Elementary | Belfair Montessori
Bernard Terrace Elementary | BR Flaim | BRCVPA
The Dufrocq School | Melrose Elementary | Northdale Academy
Park Forest Middle | Scotlandville Magnet High
Scotlandville Middle | Sharon Hills Elementary
Shenandoah Elementary | Sherwood Middle
Southeast Middle | Westdale Middle
Upcoming server upgrades will be made at the following sites:
BRCVPA | Broadmoor Elementary | Capitol Park Middle
Glasgow Middle | McKinley Middle Magnet | Park Elementary
Scotlandville Middle | Sherwood Middle | Southeast Middle
The Dufrocq School | Westdale Middle | Woodlawn Middle
Principals, please be on alert for more information from DTS regarding upgrades at your school.
Student Information Systems (SIS)
Gradebook Reminder for Principals
The gradebooks are now locked for the 3rd 9 weeks. All principals have the security rights in JCampus to lock/unlock sections as needed for teachers at their school site. Principals are the only staff approved to have this access in JCampus. The teacher section should only be unlocked for the teacher who needs access to update information, do not unlock it for the entire school. Additionally, teachers should be given a specific time limit to complete the task after which the principal must re-lock the grade book section.
2021-2022 School Year Rollover
For up-to-date information regarding the 2021-2022 Rollover Dates, please refer to this resource:
Virtual & Face-to-Face JCampus Reminders
For the latest JCampus reminders for both virtual and face-to-face instruction, please refer to this resource:
IT Tickets Completed Last Month
IT Tickets Completed This School year